Vocational Skills
Vocational Skills
---
The saying 'All work and no play makes jack a dull boy' may have become hackneyed but in it resides a universal truth. We can't aim for complete holistic development in our students without shaping their creative zeal. In today's changing world scenario, extracurricular activities have gained prominence. And the demand for exceptional talent and skills in these activities is increasing on a rapid scale. NEP 2020 also put major focus on vocational skills. Therefore, our school provides intensive trainings in the following areas
Music (Vocal + Instrument)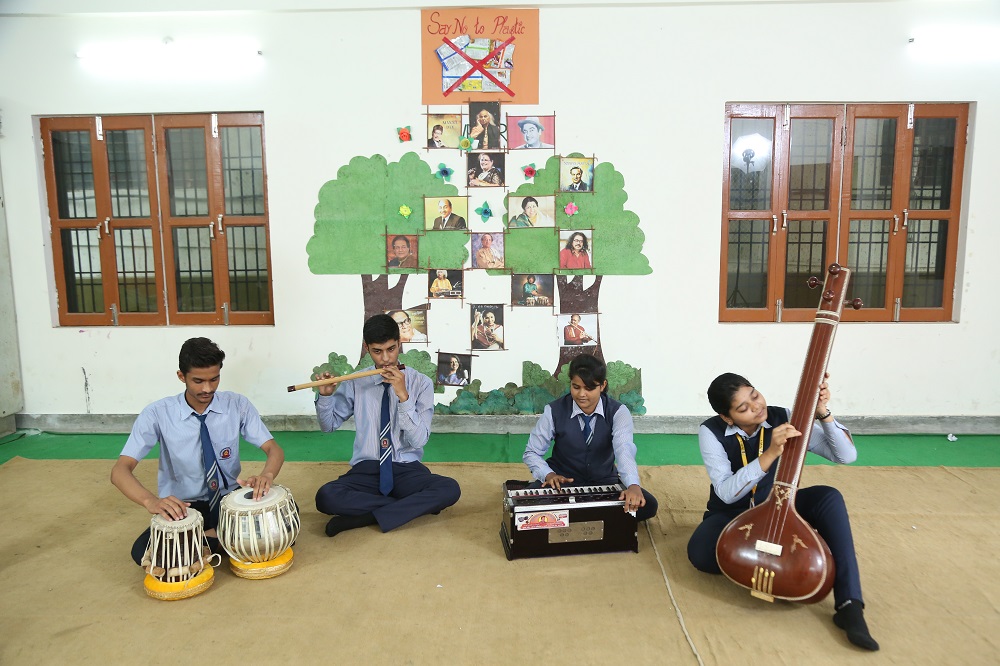 SARA has professional music trainers and a room well-equipped with musical instruments for our music enthusiasts. Our students have music classes every day. They are taught to play different musical instruments and also to croon melodious tunes. All the events and programmes of our school begin with the chorus group giving a mellifluous welcome to everyone.
Painting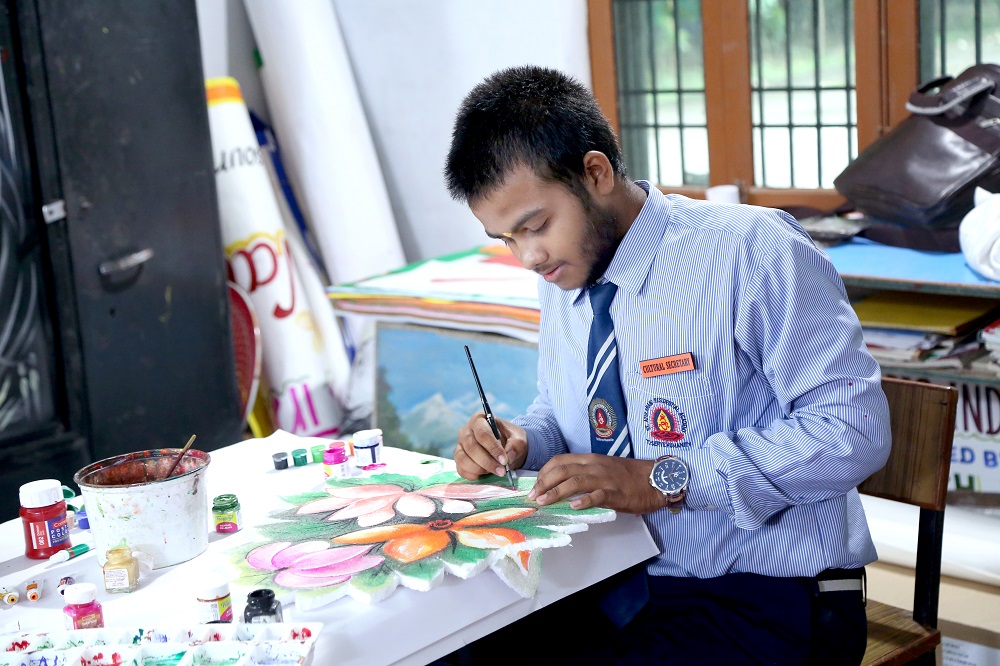 We take good measures to help the students in channeling their inner Picasso. For this, we organize inter and intra school drawing competitions. These competitions aid them to let their creative passions flow with each stroke of their brushes. Our school display boards are always decked with their masterpieces.
Yoga & Meditation

Our school is steeped in the Indian value system and therefore meditation forms an integral part of our personality development programs. The benefits of meditations are scientifically proven. It aids in reducing stress, anxiety and helps the students to concentrate properly on the positive aspects. Both, the morning PT and evening Yoga include meditation. Besides, the serene ambience of the campus offers an idyllic environment for this practice.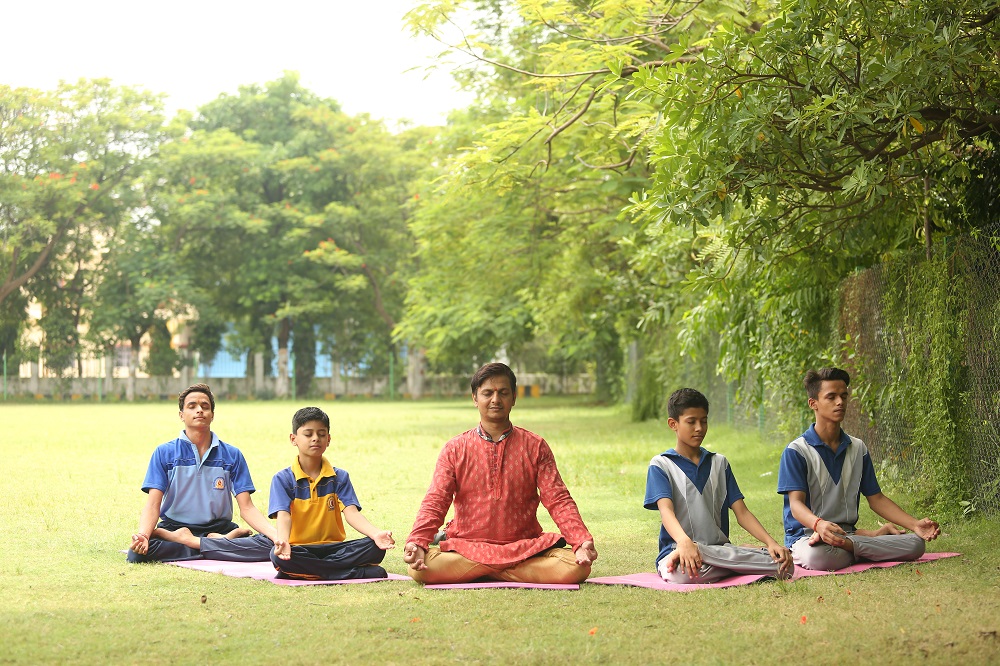 Theatre
Along with singing and painting, we also encourage acting. We offer our students platforms to stage plays regularly. Literary club plays an active role in this. Theatre activities are not just limited to school, we also send our young actors to enthrall the general audience and public with their spectacular performances. Navras Amphitheatre is our dedicated space for our young theatre enthusiasts.